When the stars come out to play...
For most of the 900 or so riders, it will be about having laugh, a beer or two after (and perhaps during!) the race, telling some lies - and the right to say they represented their country at a 'world championship'.
This is a 'people's race' in the truest sense.
The stars will also be here for fun - but the race face will be on when the start flag drops...
Here are some of the contenders for those winner's tattoos...
The Champions:
• TRAVIS BROWN USA

1 of the nicest guys in mountain-biking, Travis Brown is from Durango, Colorado.
Apart from being a top pro racer for TREK, Travis is a long-time supporter of the World of 1 Gear. He won his 1st SSWC tattoo in 1999 in Rancho Cucamonga in California and a second in Downieville in California, again, in 2002.
He has had a long career as a mountain biker and in cyclocross, including World Championships and Olympics.
Photo: Rob Odea (DurangoDevo)
• Check out an interview with Travis...
• HEATHER IRMIGER USA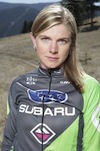 Heather is a star of the US XC scene and so is her blazing fast husband Jeremy Horgan-Kobelski - who is also entered in SSWC10.
Whether you know her for her blazing fast times or habit of sporting costume wigs with teammate Willow Koerber, you do know Heather Irmiger.
From Boulder, Colorado and the Subaru-Gary Fisher team rider she is one of the most prominent women on today's mountain bike scene. She deserves every last palmarè; back-to-back marathon and cross country national championships, an impressive world cup showing.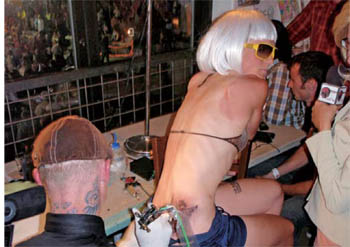 Heather won the ever-prestigious Singlespeed World Championships in Durango in 2009. She's even got a tattoo to prove it.
Jeremy has had a great year as well with a brilliant 2nd place at the monster Leadville 100 (behind US Tour de France star, Levi Leipheimer)...Photo: Heather gets the tat in Durango. Find out what it's like to be so freakin' rad on her BIKE mag blog...
And check out Heather and J H-K's website...
• RAD ROSS SCHNELL USA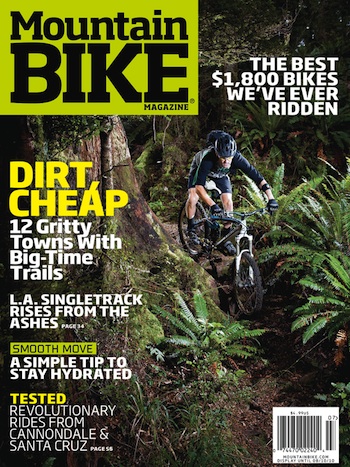 The Trek rider won the men's Singlespeed Worlds title in Durango, last year.
He was in New Zealand in March on a ROAD TRIP
with SPOKE magazine and he's planning to be back later in the year...
One of the trails the guys rode is Te Iringa, an old walking track in the Kaimanawa Forest, near Taupo and south of Rotorua.
The forest is pre-historic, Jurassic Park like.
Caleb from Spoke is one of country's best MTB photographers. photo of Ross on Te Iringa featured on the cover of Mountain Bike magazine...
More on Ross from Bike Radar:He claims that he'll get killed at the Sea Otter Classic in April and hopes to race into some fitness for the Downieville Classic in California and the US Nationals, which will again take place in the high country of Granby, Colorado. He'll also be back in New Zealand in October to participate – better described as, defend – his 2009 singlespeed world championship title.
READ THE REST ON BIKE RADAR...
The Kiwis:
There's a top field of New Zealand riders on the starting list - they're on home territory and ready to ambush the US riders.
Local hero and Tour de France racer,Julian Dean will line up - for the fun, a good laugh and a couple of beers!
Kashi Leuchs is this country's most successful cross-country racer with World Champs, World Cups and Olympics on his resume. Kashi's retired now and back living in Dunedin but he hasn't lost his desire to win.
Alongside Kashi will be a great line-up of past and present NZ cross-country champions, like locals, Mark "Cabin, the man in Beige" Leishman and Nic Leary. Mike Northcott and Tim Wilding (NZSSC09 champ) are also entered and so is a Rotorua favourite, Anja McDonald, a past UK Singlespeed champ and the current New Zealand SS champ.
Add young guns like Carl Jones and Patrick Bevin, and it's a strong Kiwi crew.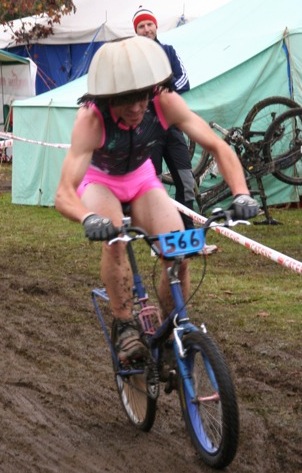 And then, of course, there's our own Garth.
Mr Weinberg, local legend, Singlespeed hero and a big part of the inspiration for all this craziness.
Known to wield a Raleigh 20 with a massive gear on road and mountain - sometimes in pink skin suit and with a lampshade on his head.
Garth was top 10 in Scotland in 2007, the first NZ SS champ in Rotorua in 2008, top 20 in Napa the same year, 09 Australian champion and the current NZ champ - he's got more tatts than Green Day's drummer.
We've currently got him in a cage, feeding him on raw meat and we'll have the tranquillizer guns on stand-by on race day.
Welcome to Rotorua and the slightly skewed world of singlespeeding...