Dirt Rag #154 features SSWC10....
Dirt Rag issue #154 out on the newstands in the USA on February 15 features SSWC10 in Rotorua.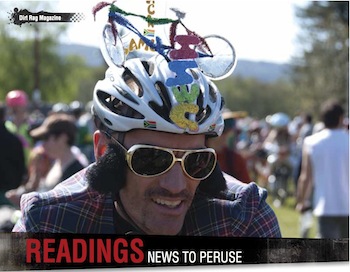 Shannon Mominee from Dirt Rag was in New Zealand and entered the race...
DOWNLOAD IT BELOW...
Photos on 2nd page are by the SSWC volunteer team of shooters who snapped away all day (and week) for beer and T-shirts.
They are Mikes Breen & Vincent, Alan Ofsoski, Helen Brumby and Nick Lambert -
More of their photos are on
The Big Slide Show...
Dirt Rag has documented the story and evolution of mountain biking since 1989 - great mag! Thanks to Editor Josh
Patterson for all the support...