Vous avez dit excentrique? O2 Bikers SSWC report...
Christophe Meurice from 02 Bikers, with help from our photo team, takes a look at Singlespeed Worlds 2010...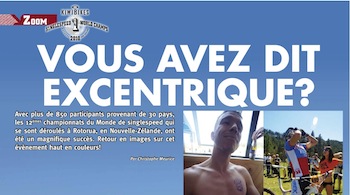 Excentrique? Mais, oui...
DOWNLOAD IT BELOW...
More photos from the SSWC photo team: Mike Breen, Helen Brumby, Mike Vincent,
Nick Lambert and Alan Ofsoski: The Big Slide Show...